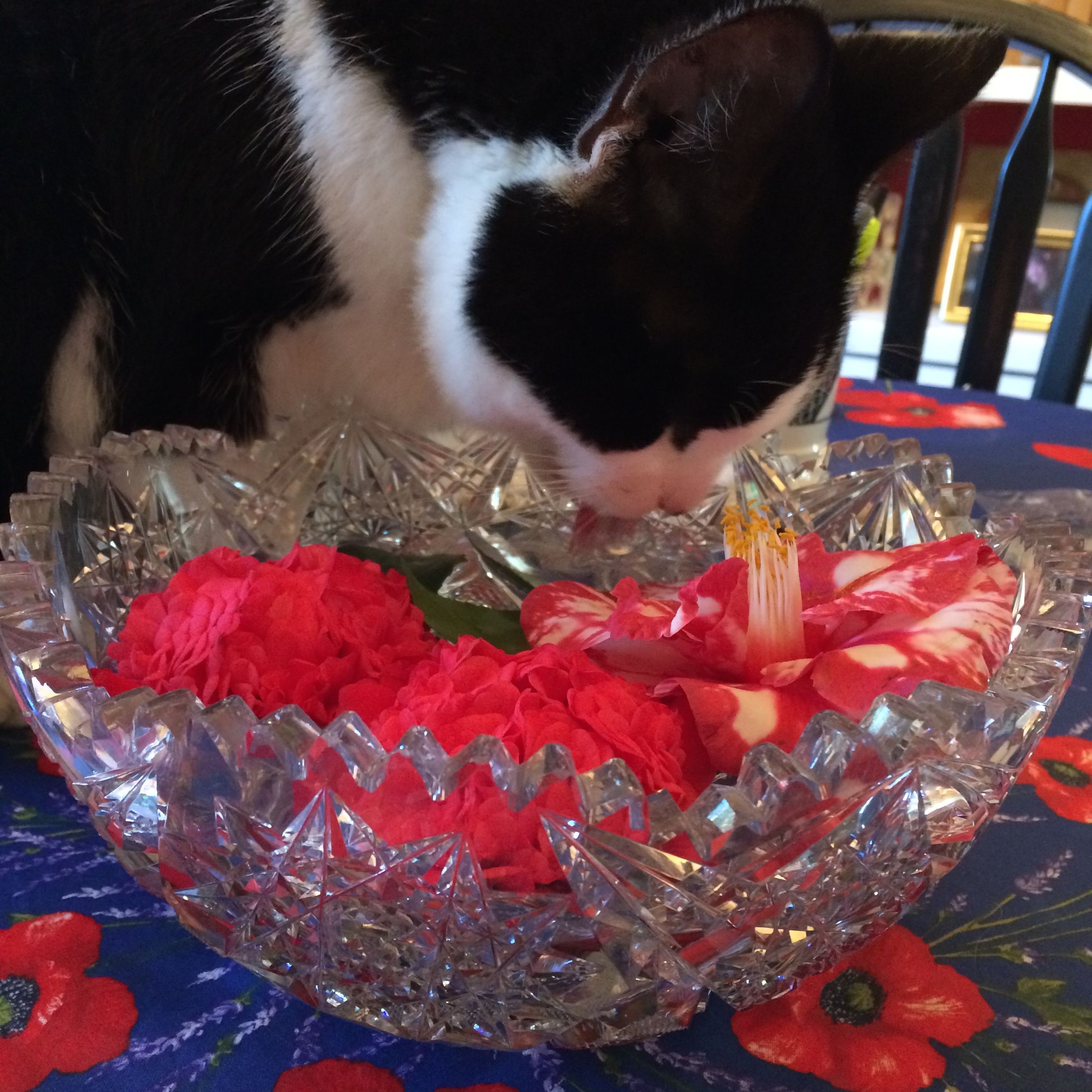 It's camellia time in the Low country!
Even the cat enjoys the camellias…
I still bring other flowers into the house.  A habitual indulgence:
Hmm…Fire and Air…any wonder they imitate one another?
And now my other cat reminds me it's time to read the important part of the Sunday paper…
Have a lovely day!